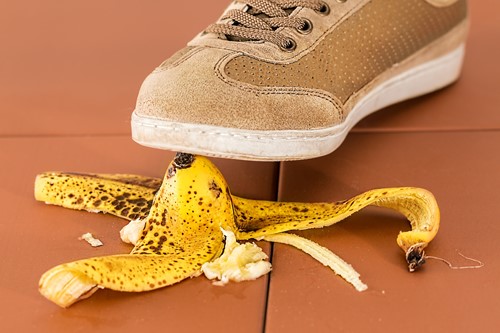 Photo by Steve Buissinne via Pixabay
Often used interchangeably, the terms "property insurance" and "homeowners' insurance" sometimes confuse new homebuyers. Homeowners' insurance is a specialized form of property insurance. By "property" the insurance industry means anything that you own.
Under that category come homeowners' insurance and even renters' insurance. These products cover single-family houses, condominiums and a renter's contents in the case of damage from fire, storms, water leaks and theft. Some coverage includes temporary accommodation if you can't stay in your home.
Homeowners' insurance typically includes a liability component in case someone suffers property damage or accidental injury due to happenings on your property or the condition of your home.
On a side note, homeowners' insurance (HOI) should not be confused with Private Mortgage Insurance (PMI). Although you pay the premiums for PMI when you utilize a zero or low down-payment mortgage option, the coverage does not protect you or your home. It's there to protect the lender if you default on your loan. Your investment in the home and any equity you've built up, however, is not covered by PMI. Additionally, mortgage lenders usually require that you carry HOI up to a certain percentage of the property's value. Coverage for your contents is up to you.
Here's How It Breaks Down:
Property insurance provides protection against risks to your home and property, like catastrophic and everyday weather damage, fire and theft. "Riders" are specialized forms of insurance or add-on endorsements to cover damage from floods and earthquakes, for example, or damage to or theft of high-value personal items such as antiques, jewelry, firearms, artwork, collectibles, specialized electronics and musical instruments. Some coverage even protects you from yourself. That is, if you're accident-prone, it will replace your laptop if you trip and send your computer flying across the room.
Premiums are the amount that you pay each month, quarter or annually for the coverage. What you pay in premiums above the basic coverage required by your lender is largely within your control, depending on what you cover. You can also reduce some premium costs by installing a security system and avoiding frivolous claims. You can also increase or reduce your premiums by agreeing to a lower or higher deductible.
Your deductible is the amount you pay for damage before your insurance coverage kicks in. It's a wise move to have a savings account with the amount of the deductible tucked away so that in the event of a claim, you can get right on the repairs as soon as the insurance pays your claim.
For advice and recommendations on homeowners' insurance coverages, ask your real estate agent.