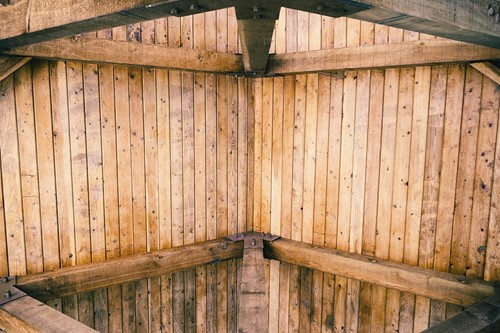 Architectural details can add character and charm to your home. While these details might seem complex because of their decorative nature, they're fairly easy to build and install. Adding a few of these details can instantly spruce up any room in your home. If you're searching for ideas for architectural details to enhance your home, consider the following.
Crown Molding
Crown molding adds visual interest to the upper part of rooms. You might build crown molding to put at the top of the walls in your living room or bedroom, or you might use it to cap columns and cabinets. Choose sturdy pieces of wood for your crown molding, so they will stay in place and in good condition for years. You can give your crown molding a decorative design or keep it plain. Keep in mind that you can paint crown molding to match the rest of your room or paint it in a color that complements the room's interior.
Baseboards
If your walls are looking plain, consider building and installing baseboards. These boards run along the bottoms of walls to cover joints between wall surfaces and floors. Depending on the design of your baseboards, you can add visual appeal to any room in your home, including living rooms, bathrooms and bedrooms. You can build baseboards from different wood, such as maple, oak or pine. Vinyl is another material to consider when building DIY baseboards, especially for bathrooms or other areas that get damp.
Ceiling Beams
Ceiling beams give rooms a rustic yet elegant appearance, depending on the wood you use and whether it's more naturalistic-looking or polished. You can choose to add just a few beams going across one room, or add several beams. Your ceiling beams can all go in the same direction, or you can arrange beams in a pattern of your choosing, which depends on the way your ceiling is laid out. Lighter, polished wood beams can brighten up a room, while darker, rustic wood beams can give the room a charming touch.
Door and Window Trim
Trim around doors and windows can draw the eye to these parts of any room. These architectural details can liven up more plain rooms or add a decorative touch to any room in your home. You can make your door and window trim in different styles to fit the surrounding design and decor in a room. You can also paint your door and window trim to contrast the rest of your decor for a visually striking look or blend in with it.